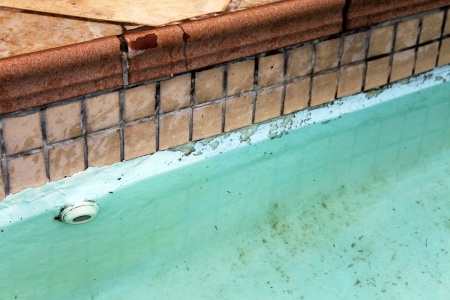 Pool pump not working? Got a leak in your pool or hot tub? Cracked tile? We are your trusted pool equipment repair company in CT.
When you've got a problem with your pool pump, filter, fixtures or a pool leak, it's important to get it fixed by a trained professional. For many of us our pool equipment is in constant use throughout the summer pool season. For this reason it's not surprising that it needs repairing from time to time.
Very often pool equipment can be repaired without the need to purchase costly replacements. At Aqua Pool & Spa Service, we are experienced in all kinds of pool & hot tub repair. Working with residential and commercial customers across Connecticut, we repair everything from pool pumps to broken tiles, filters and pool leaks. Our professional pool contractors are experienced in most brands of pool equipment andall types of swimming pools. You can rely on Aqua Pro Pool & Spa for professional pool repair. Call today: (203)340-6874
Our Pool Equipment Repair Services
Pool plaster repair
General pool repair & more
Whatever your problem, we have the experience and expertise you need, give us a call! (203)340-6874
In need of a repair for your hot tub?
As well as repairs for home & commercial pools, our technicians are also experienced in spa and hot tub repair. Whether you have a clogged filter, pump leak or other problem with your hot tub, we can help.
Got a problem with your pool equipment? Suspect you might have a pool leak? We serve residential clients in Madison, Guildford, Branford, Westbrook, Clinton and Middlesex County.
Whatever your problem, call to schedule a professional pool repair from Aqua Pro today: (203)340-6874.