"With apologies we DO NOT service above ground pools".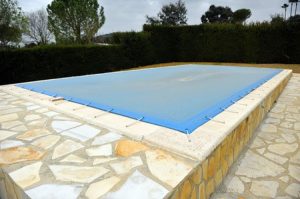 Need a professional pool technician to close (winterize) your pool? Doing it yourself might save you money in the short term, but could leave your pool vulnerable to the harshness of fall and winter, potentially causing costly damage.
Our residential pool closing service starts at just $225.00 to $500.00
We can ensure that your pool is fully and professionally closed for winter. We will prepare your pool for winter and have it ready for the next season.
What does our pool closing service include?
Our complete pool closing service covers everything you will need to fully protect and prepare your pool for winter.
Test and lower pool water levels
Install winter chemicals and algaecides
Install Winterizing plugs
Remove fixtures and fittings, including: wall fittings, skimmer baskets and cleaners
Drain all filters, heaters, plumbing and chlorine equipment
Dismantle and put away away ladders, handrails, pump etc.
Lastly we will cover your pool
We serve clients in Madison, Guildford, Branford, Westbrook, Clinton and Middlesex County. Ensure your pool is completely prepared for the winter, call today!
Call Us Today! – (203)340-6874