4.8 Avg – 14 Ratings
Aqua Pro Pool & Spa Service, LLC
We Are the Premium Pool Company in Connecticut!
Fully Licensed & Insured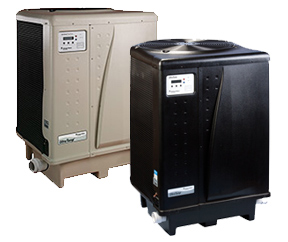 Keeping your equipment working at it's best
Many pool owners have opted to purchase a heater to help keep the water warm in the early and late part of the swimming season. Aqua Pro Pool & Spa are a complete pool service company, our service personnel are well versed in filter and heater repair and swimming pool maintenance.
Your Trusted Residential & Commercial Pool Company
We provide complete pool services for residential and commercial clients across Connecticut.  From pool cleaning to equipment testing & inspections, we provide everything you need to enjoy your pool all season!
Our family has been using Aqua Pro Pool and Spa Service for years. They open and close our pool every year, and maintain it while it's open.  They are always on time, courteous, and professional. Our pool is always crystal clear and they answer all of our questions. If I have a problem they either pick up the phone the moment I call or call back right away. I never have to wait to get an answer to any question. I highly recommend Aqua Pro to anyone looking for a pool company in CT!
I've used outside help maintaining my swimming pool for as long as I've owned a pool (a long time!). Of the pool companies I've hired, Aqua Pro has delivered the best service and the best price. What I like best is the fact that I get a response the same day when a problem occurs. For the other companies I worked with, I had to leave a message on a machine and maybe they'd get back to me. Aqua Pro picks up the phone when I call or returns my call promptly.
Incredible service! Aqua Pro Pool and Spa Service exceeded all our expectations!

My father became ill and was unable to take care of the pool, so I hired Aqua Pro to help manage the pool cleaning. I scheduled an appointment and forgot to notify my parents. Sean was very accommodating. He waited for my parents to get ready and did the job right then too. My mother was pleased which is the most important part. I will hire him again to help with the pool.

Sean is fantastic! Incredibly responsive, knowledgeable, and timely.

We get it. Your busy.
Having a swimming pool comes with numerous responsibilities, many of which the new pool owner is completely unaware of.
This makes the need for a reliable pool service an absolute necessity.
Manage chlorine & PH levels
Keep algae away
Remode debris
Caring for the filter