"With apologies we DO NOT service above ground pools".
We Sell & Install Pool Equipment
High Quality, Energy Efficient Pumps, Water Sanitizers, Filters & Heat Pumps


What to expect from our pool equipment installation?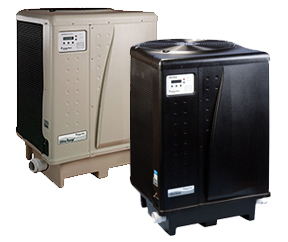 Make your money back in 2 years!
  Latest in Green Technology
  Installed in Time for Next Season
  Quality products from PentAir
At Aqua Pool & Spa Service we only use the best products on the market, which is why we choose to use energy efficient products from PentAir & AquaComfort.  When you choose to replace your pool equipment
Whether you need to replace an old pump, sanitizer or filter, or you're looking to upgrade to an eco-friendly model, we are the complete solution for you. Our installation service is available to residential & commercial clients across the whole of CT.
Pool Pumps
Water Sanitizers
Pool Filters
Heat Pumps
Pool Pumps
Pentair have been manufacturing pool pumps for over 50 years.  Using up to date technology their pumps are highly efficient & quieter than most on the market. A typical pool pump can account for 1/3 of a household's energy bill.  Eco Select®  and variable speed pumps can reduce energy costs by up to 90% each year! At Aqua Pro we install the following types of water pumps:

Speciality – For spas, water features & pressure-side cleaners.

Call today to schedule our professional pool pump installation service: (203)340-6874
Water Sanitizers
Pool Filters
Heat Pumps
Professional Pool Equipment Installation in CT
Serving the towns of Madison, Guilford, Branford, Westbrook, Clinton, Old Saybrook and Middlesex County.
Call Us Today! – (203)340-6874