"With apologies we DO NOT service above ground pools".
Get Your Pool Ready for the Season
Call us for a reliable pre season pool service
Our pre season service includes: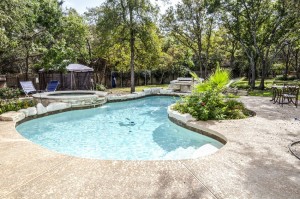 Check and service pool pumps
  Check and service heater
  Check and service chlorine generators
  Check water levels
  Check chemical levels
  Clean pool of dirt & debris
  Check equipment
  Recommend equipment for replacement
Our experienced contractors will get your pool ready for the next season, so you can enjoy your pool knowing that everything has been taken care of.
Call today to schedule our pre season service: (203)340-6874
Getting your pool serviced before the season begins is a great way to save money and identify any problems that can prevent you from getting the most from your pool over the summer.
Time to Replace Your Equipment?
Is it time to upgrade your pool equipment? We can recommend heaters and generators that are quieter, more efficient and save you money.
Our high efficiency heat pumps can save you as much as 80% on your energy bill!  Upgrade your equipment before April 1st and save 10% on labor with Aqua Pro Pool & Spa Service.  Plus.. save money all through the next season.
Get 10% off labor when you purchase pool equipment before April 1st
Call Us Today! – (203)340-6874