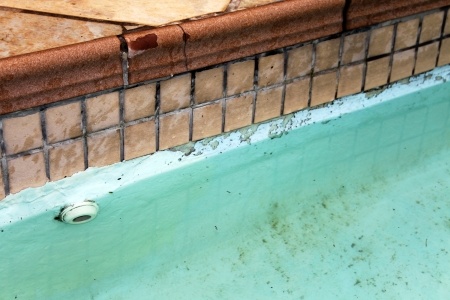 It can often be hard to determine exactly where a pool leak is coming from. Our leak detection specialists are experienced in quickly and accurately determining the cause of the problem.
Pool leaks can occur in any of your pool's fixtures, fittings, plumbing and even the pool itself. Not only can a leak in your pool waste a lot of water, it can have an effect on your chemicals and pose serious damage to your pool.
If you suspect your pool is leaking, it is important to schedule a professional repair as soon as possible. Call (203)340-6874
Pool Leak Detection & Repair in CT
Aqua Pool & Spa are experienced in pool leak detection and repair. We can quickly and accurately diagnose the cause of your leak and propose an effective repair. We serve residential clients in Madison, Guildford, Branford, Westbrook, Clinton and Middlesex County.
If your pool seems to be losing more water than normal, don't hesitate to call Aqua Pro, your CT pool leak detection specialists. Call: (203)340-6874
Call Us Today! – (203)340-6874