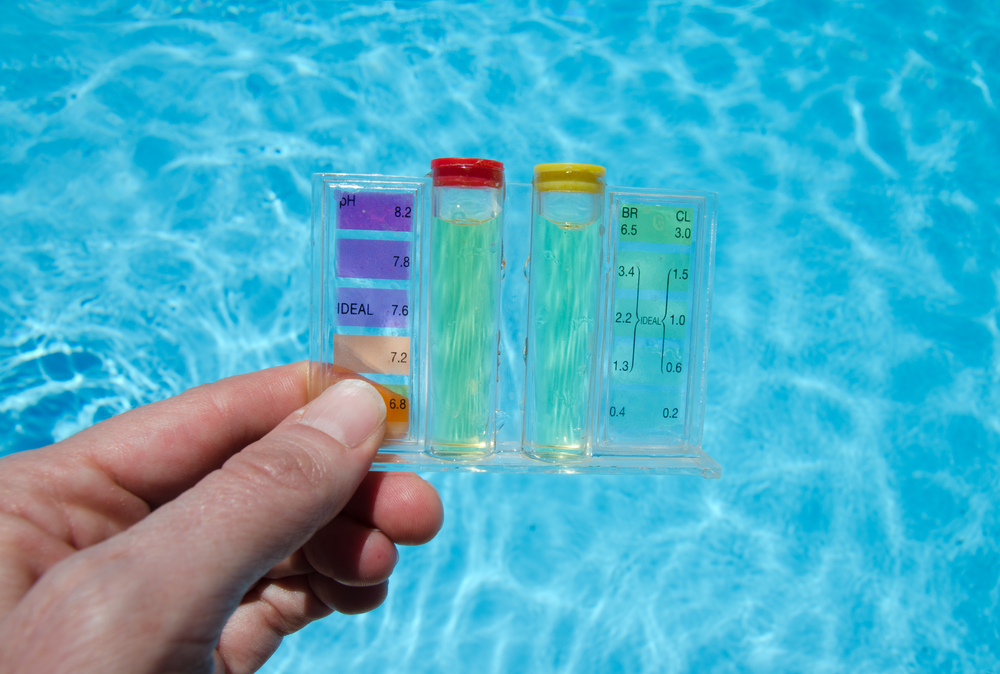 Slipping into your swimming pool is a great way to spend time during social isolation.  The CDC (Center for Disease Prevention) has stated that: "There is no evidence that COVID-19 can be spread to humans through the use of pools and hot tubs. Proper operation, maintenance, and disinfection (e.g., with chlorine and bromine) of pools and hot tubs should remove or inactivate the virus that causes COVID-19."
That's great news for pool owners!  This is not a guarantee of course, and any surrounding surfaces such as ladders and pool equipment should also be considered.
Sensible precautions should still be observed. Now more than ever  pool owners should keep their pools clean and pay particular attention to the chemical and PH levels in their pool water to minimize any risk to family members using the pool.
General advice for keeping your swimming pool clean:
If you use your pool regularly check the pH and chlorine levels once every day or two (2-3 times per week) – checking in the evening can give a more accurate reading.
If you use your pool infrequently check the chemical levels at least once per week.
Clean the surrounding surfaces with antibacterial agents regularly.
Checking this frequently and correcting your water balance with the right level of pH and chemicals should be sufficient to keep any viruses and bacteria at bay. Of course if you want to check more frequently there is no harm in doing so.
Ensure that you use a reliable ph testing kit and chlorine testing strips.
The essential chemical levels you want to be checking during the Coronavirus outbreak are chlorine, bromine and the pH.
According to the CDC the free chlorine level for pools should be between 1-3 ppm (parts per million), this is where chlorine is at its most effective.  pH should always be between 7.2-7.8.
For most waterborne illnesses, the CDC recommends the free chlorine concentration for pools stay between one and three parts per million and the pH between 7.2 and 7.8.
Required levels can vary depending on what type of pool or chlorine you're using.  For best results check the product you are using or speak to your local pool contractor.
Chemical
Min
Ideal
Max

Parameter:

Free Chlorine (ppm or mg/L)

Min:

1.0

Ideal:

2.0 – 3.0

Max:

5.0

Parameter:

Combined Chlorine (ppm or mg/L)

Min:

0

Ideal:

0

Max:

0.4

Parameter:

Total Bromine (ppm or mg/L)

Min:

2.0

Ideal:

4.0 – 6.0

Max:

10.0

Parameter:

ph

Min:

7.2

Ideal:

7.4 – 7.6

Max:

7.8